Knowledgeable, Respected Industry Leaders
Classic Optical is led by accomplished, talented executives with significant experience in the eyecare and optical industry.
Executive Management
Dawn Friedkin | President

Dawn has been at the helm of Classic since 2001, assuming the role of President in 2013. With her attention focused on the company's strategic development and growth, Dawn relies on her decades of experience in law, public policy, government, business, strategic planning, and organizational management and development. Dawn enjoys being engaged in all facets of Classic's operations including supporting relationships with key accounts and new business opportunities. Dawn holds a BSM from the A.B. Freeman School of Business at Tulane University and a JD from The George Washington University Law School.
Key Accounts & Customer Service
Mary Anne O'Toole | Directory, Key Accounts, Contract Management & Customer Experience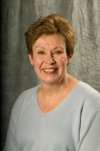 Mary Anne joined the Classic Team in 2006 with decades of key account, sales and customer service experience from several manufacturing sectors. Mary Anne manages the day-to-day relationships with Classic's key account and large volume customers, including B2C businesses, government agencies, and managed care companies, and implementation of new customer relationships. Together with our Customer Service Manager and customer service team, they serve as our sole resource for more than 5,000 vision care providers in more than 30 states. Mary Anne holds a BA in English and History and an MA in History from Youngstown State University.
Laboratory Operations
Tom Smith | Director, Operations

Tom joined Classic in 2018, bringing close to 20 years of progressive operational leadership in the chemical manufacturing sector. Tom and his 200+ Classic technicians are responsible for the life cycle of fabricating thousands of pairs of eyeglasses a day from order receipt through fabrication to shipping, ensuring quality products and timely delivery. In addition to managing the 24-hour a day, 3-shift manufacturing operation, Tom is responsible for the supply chain, quality control, process improvement and maintenance teams. Tom holds a BS from Geneva College, and an MBA from Waynesburg University.
Accounting & Administration
Morgan Hartzell | Controller & Director of Finance

Morgan joined Classic in 2016, bringing her passion for American manufacturing and more than a decade of accounting management and financial planning experience from various production environments. Morgan oversees the accounting, financial planning and controls, and data analytics teams, ensuring organizational resources are closely aligned with customer needs. Morgan holds a BS in Finance and International Business from Kent State University and MBA from the University of South Carolina Darla Moore School of Business.
Human Resources
Jo Kavanagh | Director, Human Resources

Jo Kavanagh joined Classic in 2014.  Jo provides HR leadership through a structured, full-service HR department, introducing programs to build and enhance a high performing workforce, and developing future leaders to keep pace with organizational demands.  An experienced HR and Administrative Professional with 15+ years of demonstrated success in several manufacturing industries, her background includes managing a full spectrum of human resource programs and services. Jo's experience is enhanced with certifications as a Society of Human Resources Management (SHRM) Senior Certified Professional and Human Resources Certificate Institute (HRCI) Senior Professional in Human Resources.
Information Technology
Steve Mermer | CIO & Director, Information Technology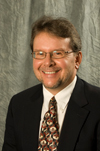 Steve has been with Classic since 1990. With the help of his team of application developers, network managers, and project managers they have developed Classic's online presence and proprietary applications to manage eyewear benefits and seamlessly interface with the technology platforms of several state governmental agencies, managed care companies, manufacturing facilities, online B2C businesses and retail organizations.  Steve's team implements and manages cutting edge data integrity platforms and systems to ensure Classic's data is secure to meet the needs of the highest levels of the healthcare industry. Steve holds a BS in Computer Technology from Kent State University.