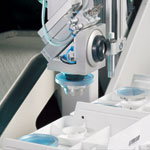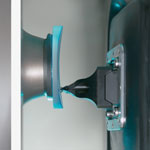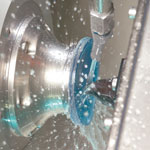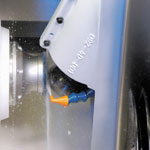 Digital Lens Surfacing
Classic Optical has proven expertise using the very latest advances in ophthalmic lens fabrication. Free-form technology allows us to create sophisticated ophthalmic surfaces on the spectacle lens. Using a precise diamond tool that cuts curves with a single point, integrated with our leading-edge computer software, we can reproduce virtually any complex multi-curve surface. Classic Optical is expert at responding to the most complex progressive designs. Polishing these surfaces with "point" polishers, used in tandem with our free-form generators, results in surfacing quality lenses that are beyond compare.
Complex Wraps and Specialty Edging
Complex Wraps
Classic Optical is one of but a handful of labs that understands the need for wrap optimization. Creating curved, contoured eight-base lenses is both art and science. Providing excellent optics tailored to a wide array of outdoor activities is a specialization and we have the procedures, processes and technologies for making the required adjustments customized by wrap angle and optical correction.
Specialty Edging
With eleven (11) MEI fully automated robotic edgers, Classic Optical offers expertise in everything from basic edging to complex processing that conventional edgers can't handle.
Vast Lens Selection
Classic Optical offers lenses from top lens manufacturers. Many new products and capabilities are in the works. Please check back often for the latest updates.